Atmospheric
greenhouse gases
​​ 2015
​
CO2 400 ppm
​ CH4 1850 ppb
​ N2O 325 pp
b
Atmospheric CO2 ​15 million year high​
Site maintained by Peter Carter
Feb 2016
Earth is warming 20x faster than end ice age natural warming and headed for 50X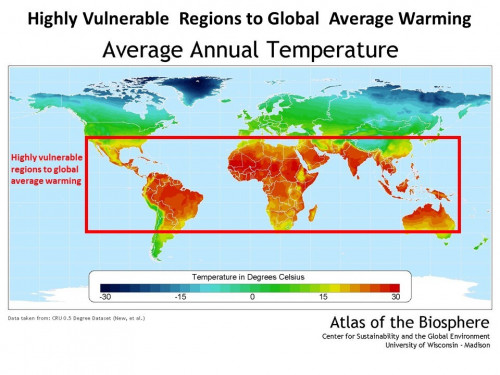 2016 still record warming
Convert 20th century
​average to pre-industrial
​add 0.21C.
15 Sept 2021 The Rate of Global Warming During Next 25 Years Could Be Double What it Was in the Previous 50 yars Renowned Climate Scientist Warns-James Hansen
2020 warmest year on record for Europe

at

2.3°C

above 1850-1900, ​and 0.4°C above 2019, the previous warmest year.
​​The largest annual temperature increase was 6.7°C over the Arctic and northern Siberia.
July 2021 hottest month on record ​
2021 summer on land was the hottest ever (higher than the 1930s Dust Bowl)​
Caution: Different climate centers arrive at different degrees of global average temperature increase, due to slightly different methods of estimation.
James Hansen, Columbia,

multiple temperature data sets

(

most comprehensive source)




NASA GISS

is a good for temperature data with maps ​


Copernicus

is excellent from Europe Commission ​for temperature
NOAA is the other US source that gives temperature data.​
​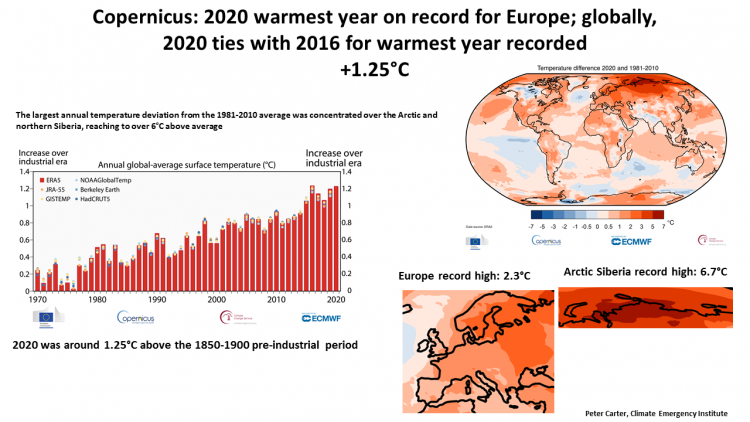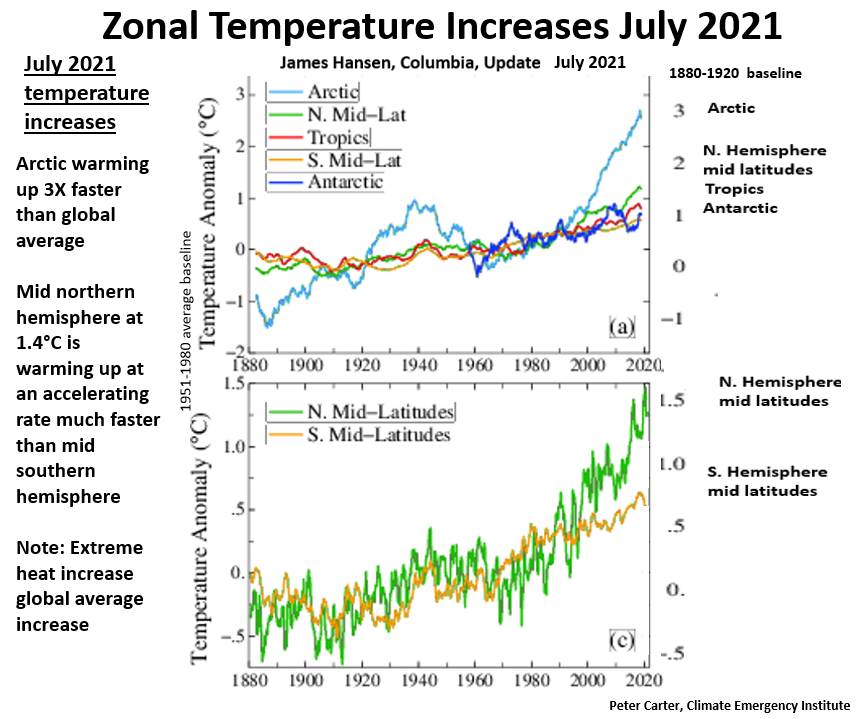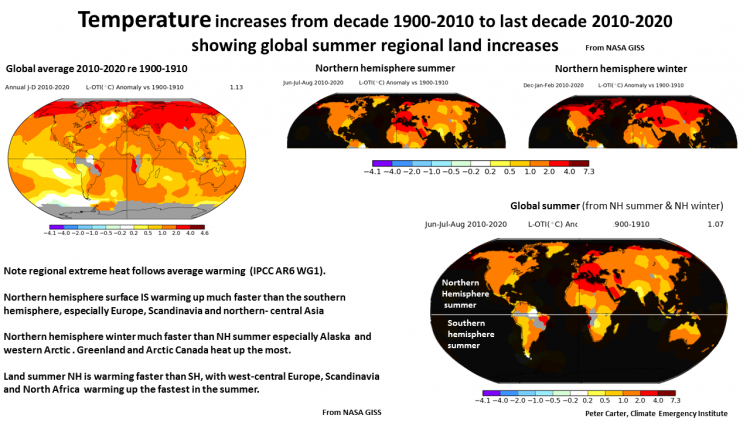 2020 record warming Europ

e
2020 tied warmest with 2016
2021 July hottest month ever
2021 hottest summer on land
Global Warming Index

July 2022: 1.25C


Warming from emissions only​